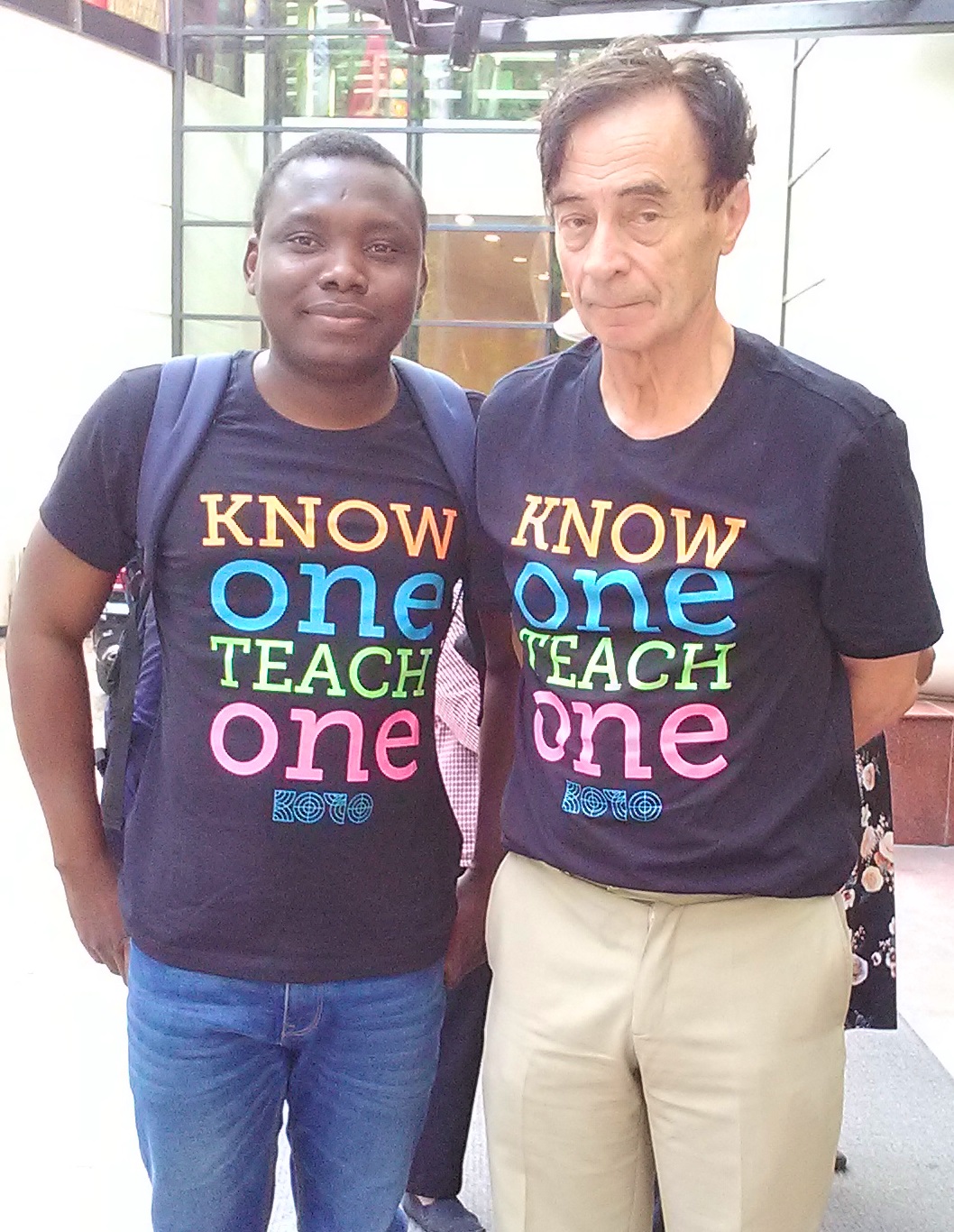 The Vallet Foundation was set up in 1999 from a 320-million-franc estate (the equivalent of 50 million euros at the time) derived from their father's inheritance (he died in 1954) by the Vallet brothers, Odon and Jean-Daniel. These assets are managed by a major international bank in co-operation with Odon Vallet, who is himself a former administrator of the insurance company Athéna and former vice-president of Eurofin (which became H.S.B.C. Private Bank). This collegial, watchful and prudent management made it possible to triple that estate all the while spending 40 million euros for the scholarships and libraries. Management costs are about 5% and largely rely on highly-qualified volunteers.
Any expense requires the signature of both the Founder (Odon Vallet) and the President of the Fondation de France and for every decision taken, current and former scholarship holders are consulted.
Espéran Padonou has been appointed as Mr. Vallet's assistant and potential successor. He was the top student at the 2006 Beninese Baccalauréat, holds a PhD in mathematics and is familiar with the three countries where the Foundation is active. Some generous donations and bequests have enabled several libraries to be built in Benin and scholarships to be allocated in Vietnam and Paris. They are granted the same tax exempt status as other donations to the Fondation de France, an officially approved organization.